Ever since we started growing food in 2015 we became obsessed with the idea of trying to make many of the things we used to buy from the store ourselves. You could say self sustainability is our hobby and we've spent the past 5 years growing and making many things we used to purchase!
This post is a summary of the best recipes tips and tricks we found for how to live sustainably. 
Let's start with food. The basis of most all of our meals starts with a whole chicken. Right now, we are buying chickens from the store but are going to be moving soon and starting up a flock! We used to buy chicken in packs of individual sections like breast or thighs, but switched to buying whole chickens and never looked back. The benefit of using a whole chicken is that you're able to use all parts of the bird and you can also make your own chicken broth using the pieces you don't eat!
Check out the blog post below with a video showing how you can cook an entire whole chicken in the Instant Pot in less than 30 minutes. We use the chicken throughout the week in a variety of meals and use the bone broth and pretty much everything we make.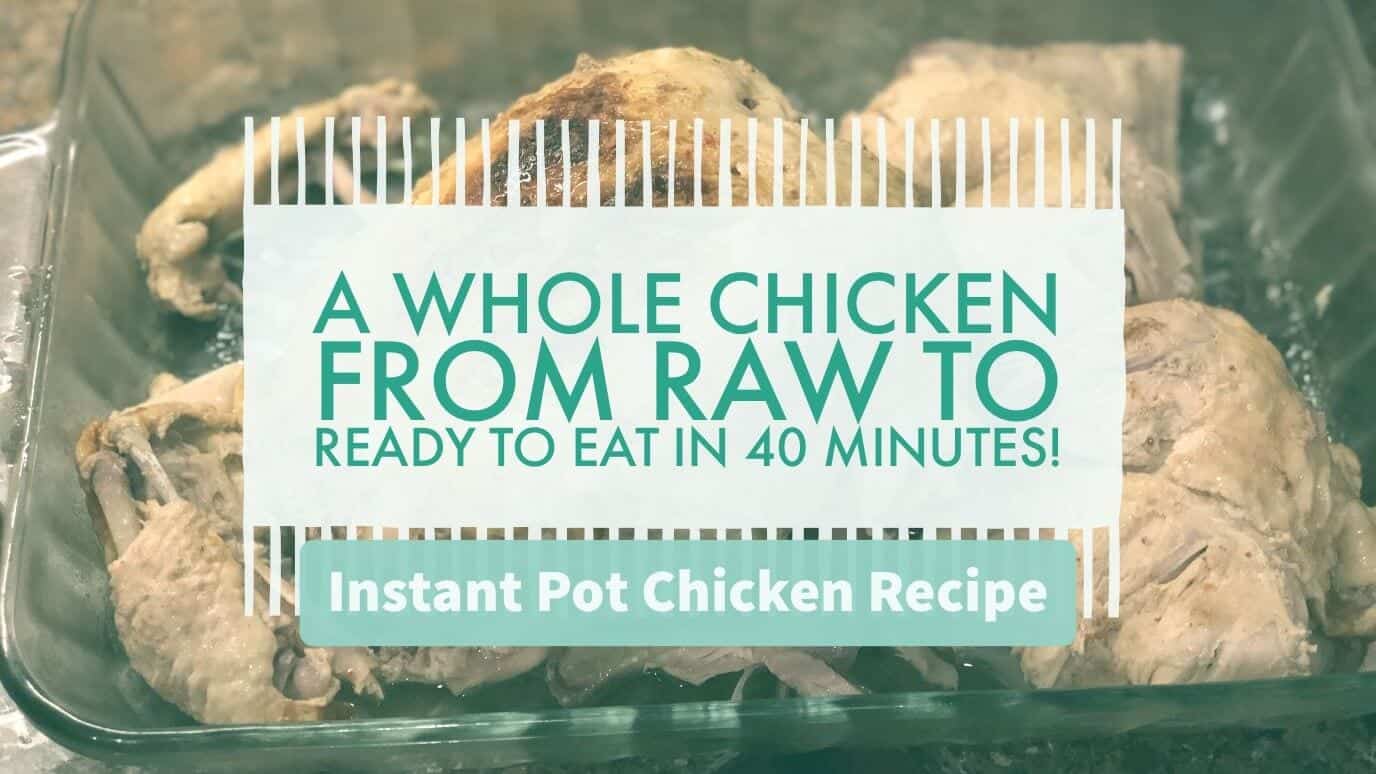 Cook a whole chicken from raw to ready to eat in 40 minutes!
Read More »
The blog post and videos below shows how you can make your own bone broth easily using an Instant Pot or pressure cooker. Adding bone broth to your rice and beans increases the nutritional value and makes it taste a whole lot better!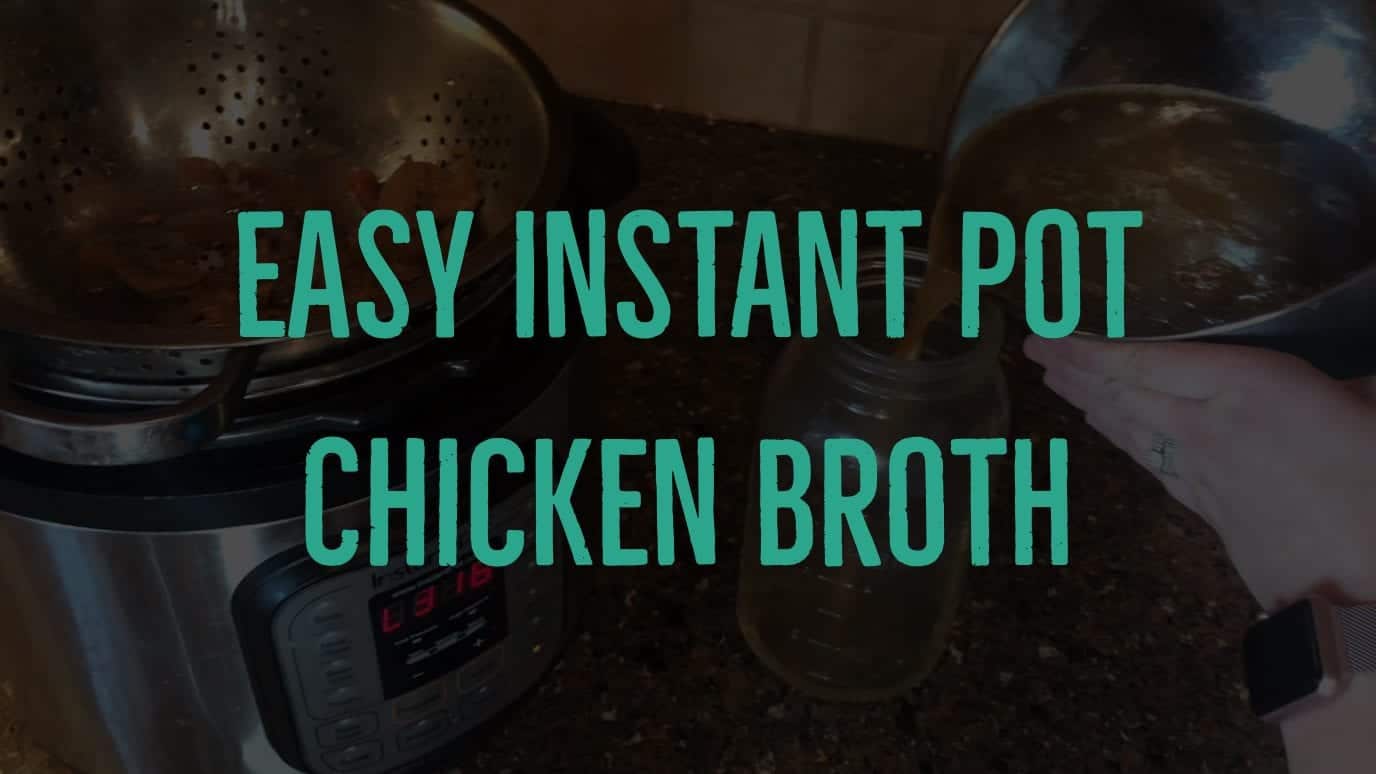 When we make a whole chicken we always save all the bones and use them to create our own chicken bone broth!
Read More »
We buy rice in bulk from the store and keep a healthy supply on hand for emergencies. Rice can get pretty boring if you cook it the same way every day, but having a variety of herbs on hand in the garden can dramatically change the way it tastes day today. Some of our favorite herbs to use for rice are cilantro, oregano, thyme, and sage. Check out more about how we use rice in the blog post below.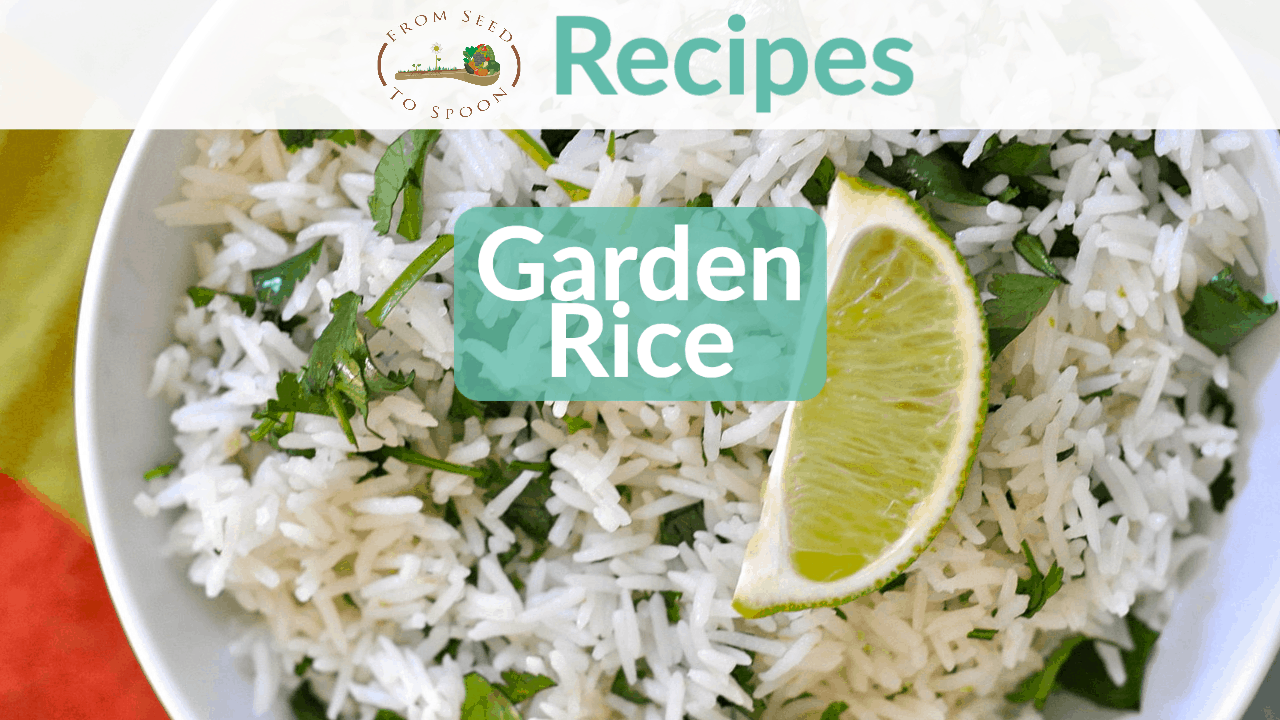 The beauty of rice and having a garden is that you can make this recipe unique every single time you make it! We grow a lot of our own herbs to use in the kitchen right in our backyard and patio. You can as well! It's easy to do- especially with the From Seed to Spoon app which will walk you through how to start growing all the way from seed to your spoon in the kitchen!
Read More »
We used to buy canned beans from the store and now I feel pretty silly about that. Dried beans can be purchased in bulk way cheaper than canned greens and the Insta pot makes it easy to cook them. We used to have to soak them overnight and then cook them the next day, but the instant pot will give you a large batch of cooked beans in less than 30 minutes!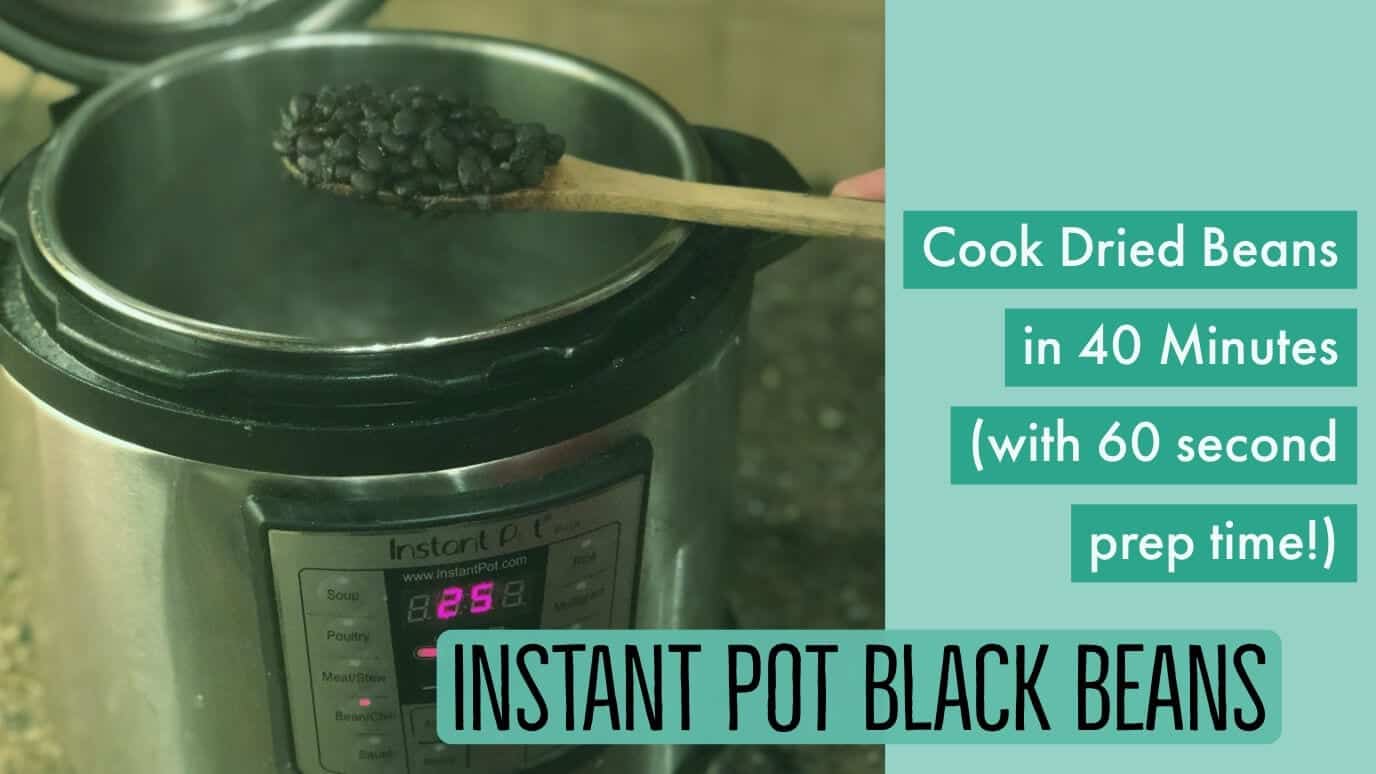 Beans are a staple in our house. It's something that we always have on-hand in our fridge to eat on with our meals. Dried beans are so much more cost efficient for us than canned and we don't have to worry about all the preservatives! I used to cook these beans on the stove after soaking them overnight and then boiling them on the stove for several hours. It was so time consuming and I am not one to plan ahead that well! The Instant Pot changed my life in this area! I can now take completely dried beans and cook them in the Instant Pot and they are ready within the hour. These black beans not only taste great, but are just so simple to make!
Read More »
Growing Vegetables, Herbs and Fruits
We started our garden initially because we were spending a lot of money on several different ingredients that we used to cook all this. Mainly we were dropping a lot of money on basil, oregano, spinach, and kale. We started growing these from the beginning and now very rarely have to buy any of these from the store. We've also learned about a variety of other herbs and plants since then and have a large garden full of food! Check out our beginners guide if you'd like to start growing food!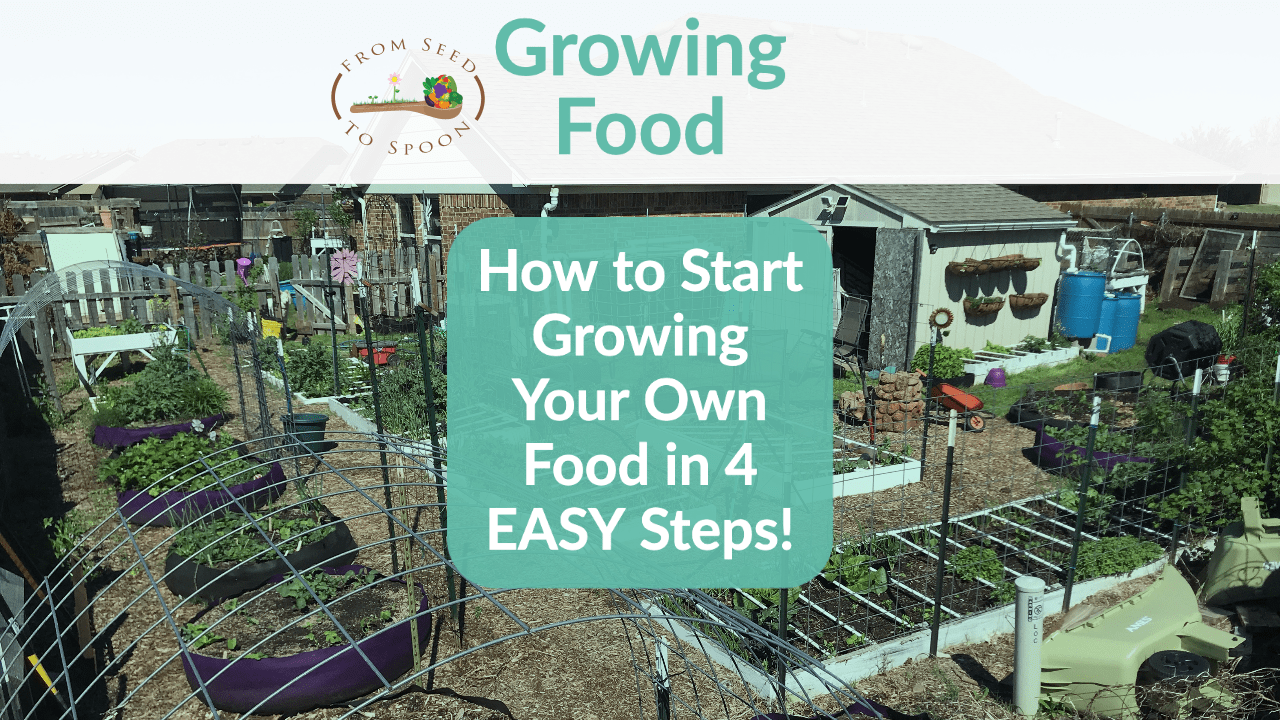 Friends that are interested in trying to grow some of their own food have reached out to me and asked what they should do to get started. Much like I was when I started, they're often overwhelmed by all of the various information out there about how to grow food and have no idea where to start. Here are the four simple steps I give anyone that asks me what they should do to get started with growing some of their own food
Read More »
DIY Plant Food / Fertilizer!
Instead of buying store-bought fertilizer and wreaking havoc on the soil microbial life in our garden, we make her own fertilizer using compost and worm castings from our worm farm. We also use a lot of rabbit manure in our garden as well. All of this makes our garden a self sustainable food form that doesn't require us to buy any fertilizer from the store. Check out the guide below to learn more about how you can make your own plant food at home!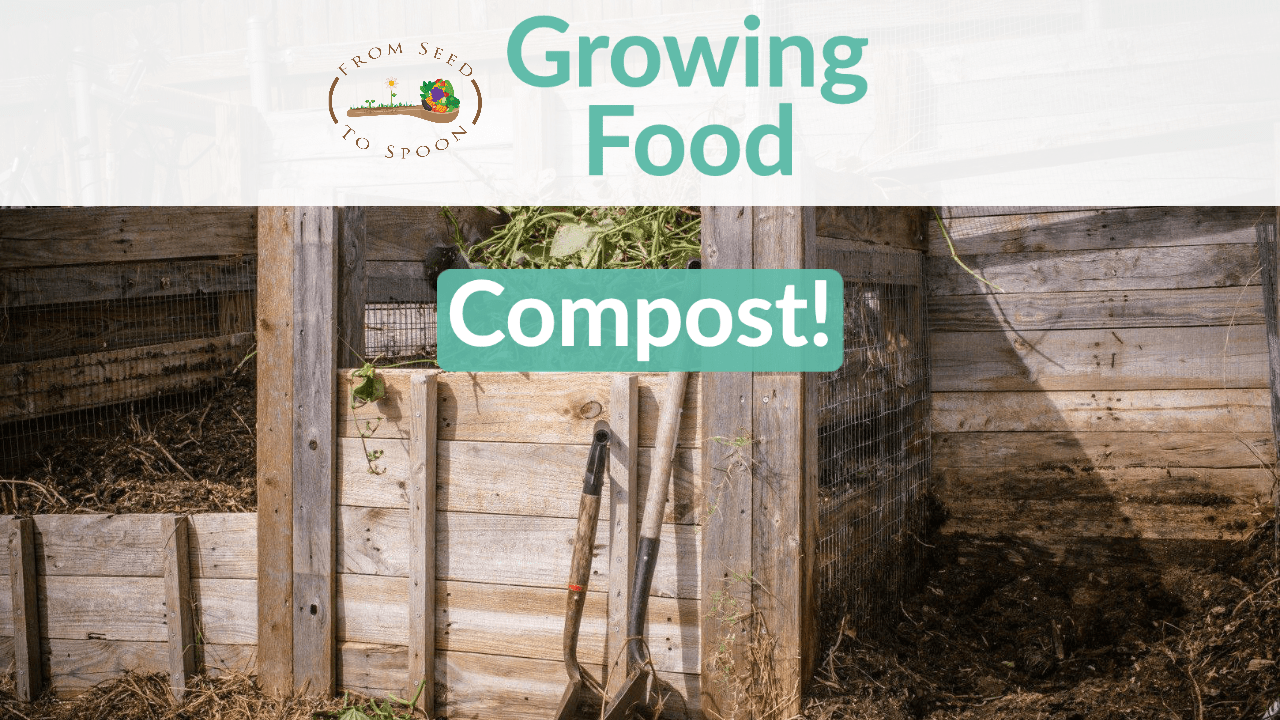 Making your own compost is a great way to reuse and recycle a lot of the waste from your kitchen and garden. It's good for both the environment and your plants!
Read More »
We also grow a lot of extra food during the main growing season so we have supplies through the winter. Beans, peppers, tomatoes, peas, kale, spinach, basil, oregano, carrots, potatoes, onions, garlic, sweet potatoes are all things that could be stored or preserved easily. Check out our guides below for more info!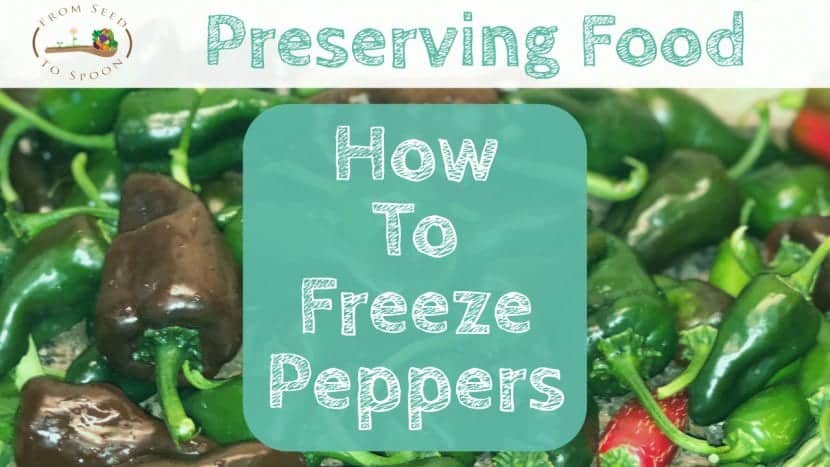 Peppers are one of those things that we absolutely love to grow in our garden! It adds so much color out there and the kids love to watch them grow. We always plant so many each year to make sure to have plenty out there. One large benefit from this is the fact that we have not bought a single pepper from the store now in several years! One way we preserve our extra peppers
Read More »
We have also discovered the joy of making your own bread! A KitchenAid mixer makes the process a lot easier, but isn't required. we love making our own bread, although the smell of fresh bread in the house doesn't let it last very long around here for our family of 6! 😀