When we make a whole chicken we always save all the bones and use them to create our own chicken bone broth!
Making chicken broth is probably one of the best things that we use the Instant Pot for! This not only saves us sooooo much money, but it tastes so much better as well! There are also many health benefits to be had from including broth within your diet! The best part of making this in your Instant Pot is that you can put all the ingredients together and walk away while it does the work for you. When you come back, it's all ready! We use this chicken broth for everything including making rice, soup, casseroles, and even our next instant pot whole chicken.
Check out the video of this recipe below!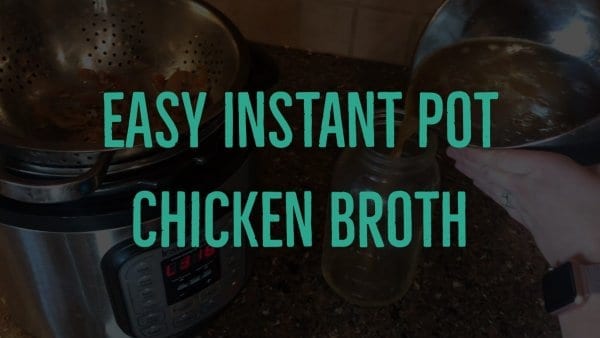 | | |
| --- | --- |
| | |
Place bones from chicken back in instant pot (doesn't even have to be cleaned up yet after making your whole chicken earlier!).

Add water almost to "max" line in instant pot. 

Add approx 2 Tbsp apple cider vinegar to pot. 

*optional: add vegetables (ex: carrot, garlic, onion) to water to add extra flavor. 

Close instant pot cover and set for 240 minutes on soup mode. 

After complete, release to open lid. Strain bones and vegetables from the broth.

Store in airtight containers in the refrigerator. 

Enjoy in your favorite recipes!
If you don't already have an Instant Pot or want another, check them out on Amazon for some great deals! https://amzn.to/2QkavAk