6/1/2017 Update: We have a video for this now!
Long gone are the days of buying laundry detergent for me. I got frustrated spending so much money on laundry detergents each month that I started to research how to go about saving money. I found some recipes for laundry detergents, but none seemed to be the best match for me. I have very sensitive skin and a lot of store-bought and homemade detergents caused me issues. I came up with this recipe and have now been using it for over a year with no skin issues. My clothes have never been more clean!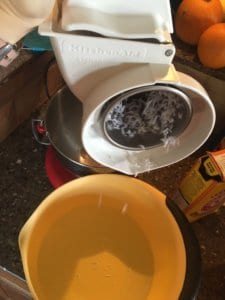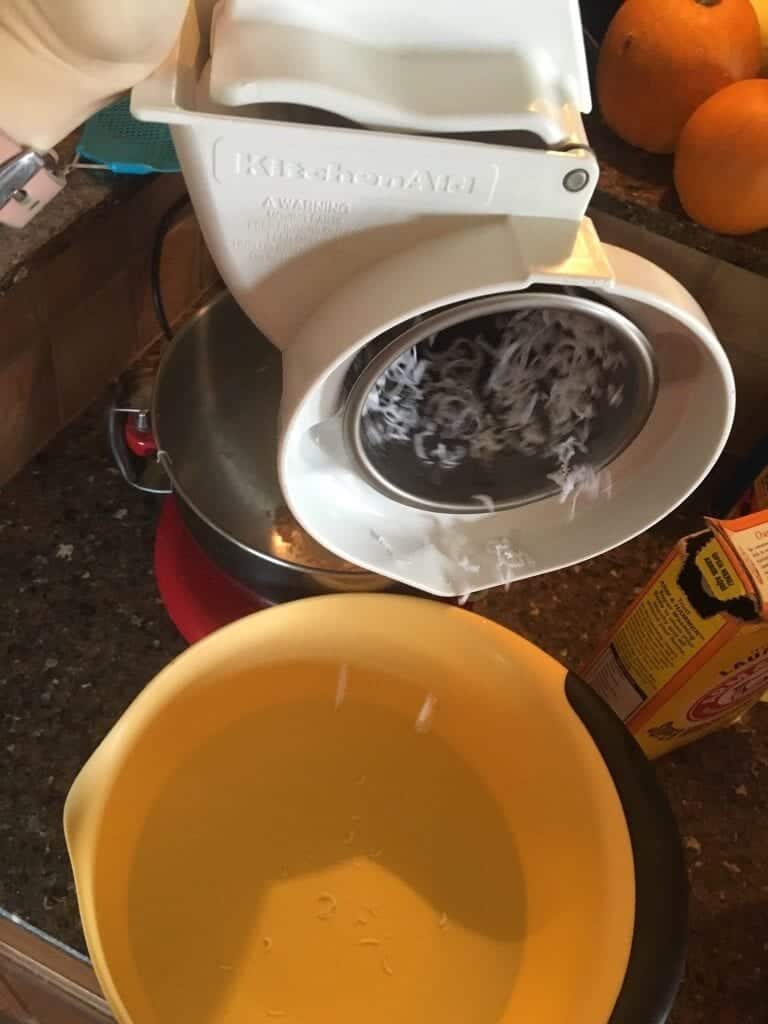 2 cups washing soda
2 cups borax
2 cups baking soda
1 bar soap
2 cups OxiClean (optional)
I shred the bar soap with my stand mixer which is so easy and fast! If you do not have this attachment, I highly recommend investing in it! I have used a hand-held cheese grater to shred the bar as well, it does the job but does add more time to the process. After it is grated, I mix all of the ingredients together. I put it in a Tupperware container in my laundry room and use about 2 Tbs for each large load of laundry along with a 1/2 cup of vinegar. I also add a few drops of essential oil (typically lavender or tea tree oil). You can cut it to 1 Tbs if you have a smaller load. I find that this detergent mixture will last me several months before I need to make more. This has been a fantastic recipe and I hope you will give it a try and enjoy it as much as I have!