Spinach is known as a superfood! It has a countless amount of amazing health benefits for your body. Spinach is a staple of our garden in the spring and fall. We eat it nearly every day when it is in season. It is considered to be one of the healthiest foods you can eat, being high in vitamins K, A, B, and C, iron, calcium, and protein.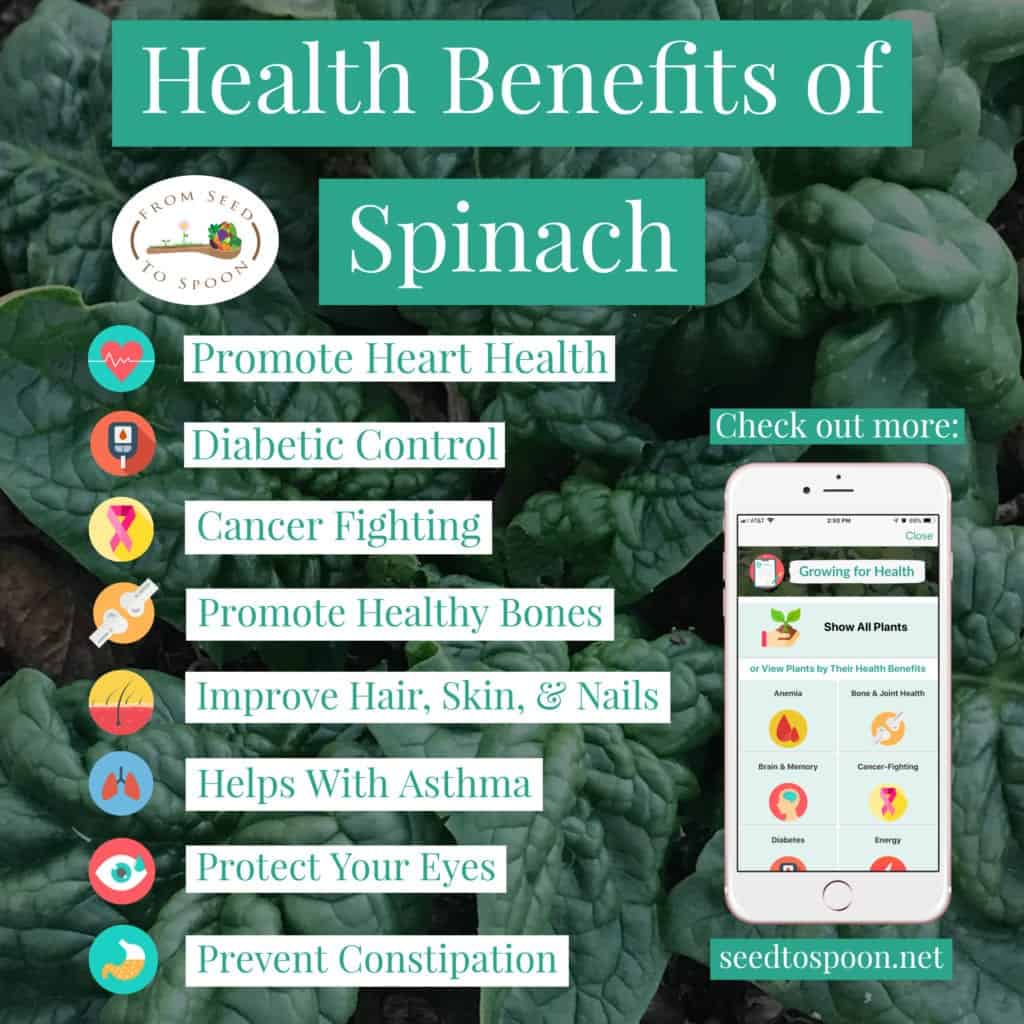 The top health benefits of spinach include:
Diabetes
Spinach has many antioxidants which help to prevent and reduce the symptoms of diabetes. It is known to lower glucose levels and increase insulin sensitivity.
Leafy green vegetables, such as Spinach, are high sources of antioxidants. These help to limit the growth of certain kinds of cancer cells.
Bone Health
Spinach, along with other greens, have very high levels of calcium and vitamin D. This helps to promote your overall bone health.
Asthma
Vegetables high in Vitamin A and folate can help to promote higher lung function.
Greens, such as Spinach, can help your heart by impacting proper blood clotting, reducing your blood pressure, and lowering the risk for heart disease.
GI Benefits
Spinach helps to prevent constipation because it is high in fiber and water contents.
Healthy Hair, Skin, & Nails
Vegetables high in Vitamin A are important in order to promote healthy hair, skin, and nails.
Green vegetables, such as spinach, are high in antioxidants which help to protect your eyes.
See more health benefits of spinach and health benefits for 100+ other foods on our free iOS, Android, & web app!
Spinach Image By GuideYourPet: https://guideyourpet.com/can-guinea-pigs-eat-spinach/