When Dale first mentioned trying zucchini grilled cheese, I thought that he was a little crazy! It definitely did not sound super appetizing to me in the beginning. I decided I would give it a try one day when we were craving grilled cheese sandwiches, but we were out of our homemade bread. This easy lunch recipe was super fast and I was so surprised by how amazing it tasted! We ate it several more times that same week! I hope you all enjoy it as much as our whole family has!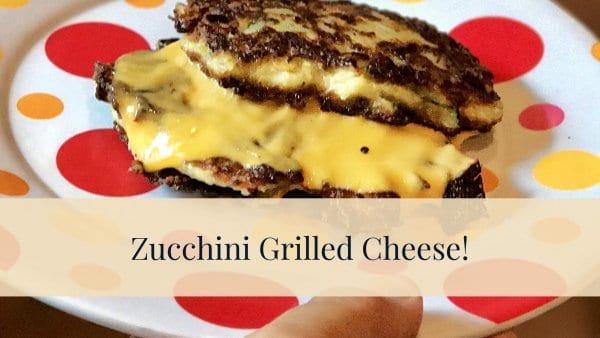 | | |
| --- | --- |
| | |
Shred zucchini using shredder device on stand mixer OR use handheld cheese grater.

Remove all water out of zucchini by using a paper towel and squeezing.

Combine shredded zucchini with egg, flour, parmesan cheese, salt & pepper, and green onions (if desired).

Heat a pan on medium/high heat with olive oil. Add mixture onto pan into square shapes to create the "bread slices".

Flip once underside is browned.

Once both sides are browned, add the cheese onto the top of one of the "slices of bread" and place other "slice" onto the top of cheese. Cook until the cheese is melted.

Remove and place on plate with paper towel to soak up extra oil. Enjoy!
Note: Although this recipe can certainly be made without a stand mixer shredding attachment, we've found ours to be a valuable part of our kitchen and it saves us a ton of time. We use it in this recipe to shred the zucchini. We highly recommend buying one if you do a lot of home-cooking!