Roasting sweet potatoes and carrots together is our favorite way to make sweet potatoes and carrots! You can use any color or type of potatoes and carrots for this recipe and make it as colorful as you want!
Simply saute carrots and sweet potatoes in butter on a cast-iron skillet for a few minutes then transfer to oven to broil until soft. Top with cinnamon basil, salt & pepper! SOOOOOO tasty!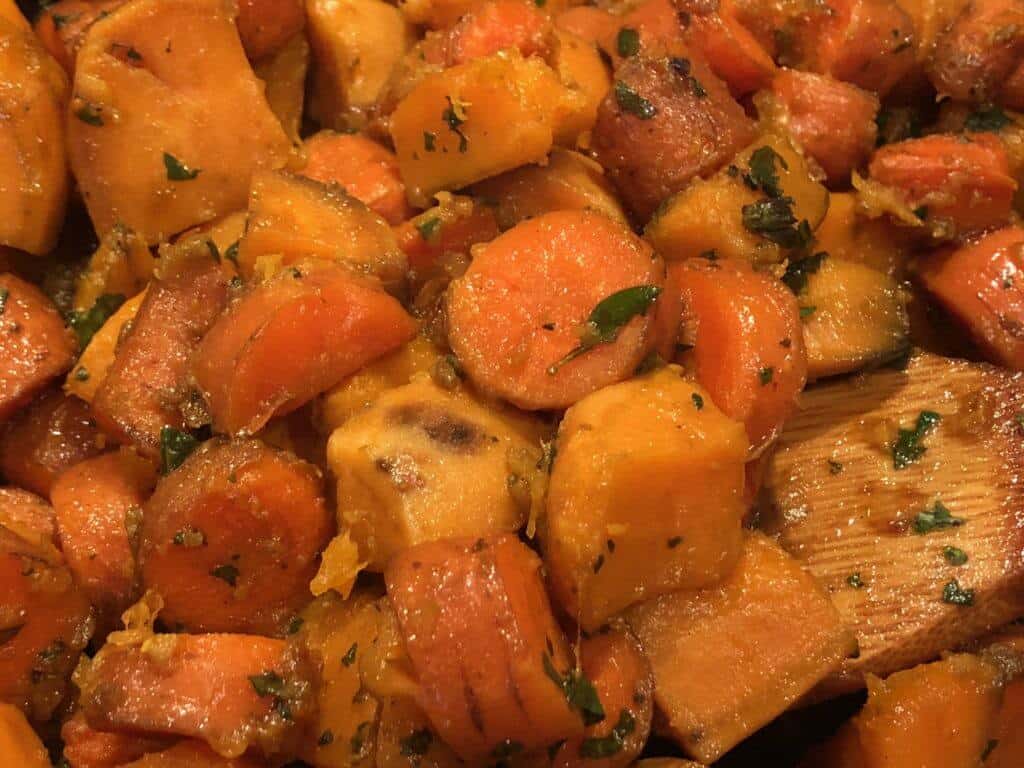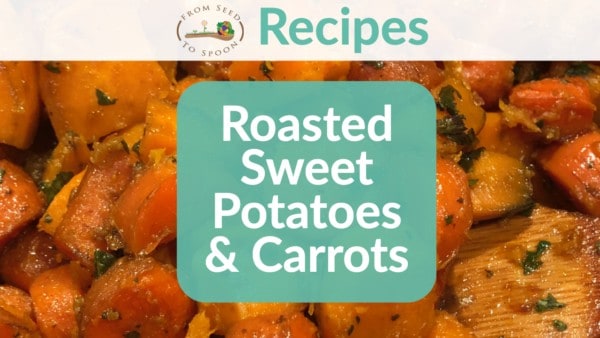 | | |
| --- | --- |
| | |
Peel (if desired) and chop sweet potatoes and carrots into square cubes

Melt butter in a cast-iron skillet on medium-medium/high heat

Preheat oven to broil setting

Add carrots to the skillet first and saute for a few minutes before adding in the sweet potatoes

Add sweet potatoes into skillet and saute for a few more minutes

Add seasonings to the sweet potatoes and carrots

Place cast-iron skillet carefully in the oven to broil

Cook in oven until soft, stirring every 5 minutes
We grow our own cinnamon basil right on our porch because we like to use it so often in the kitchen! It is so tasty and adds a lot of health benefits to our diet. Check out how easy it is to grow your own with our free app, From Seed to Spoon!