We always get creative come summer when our zucchini is filling up the entire kitchen! These cookies were a yummy experiment and are now something we make a lot of this time of year! I hope you enjoy them as much as our family does!
Here's a video Daphney recorded showing how easy they are to make!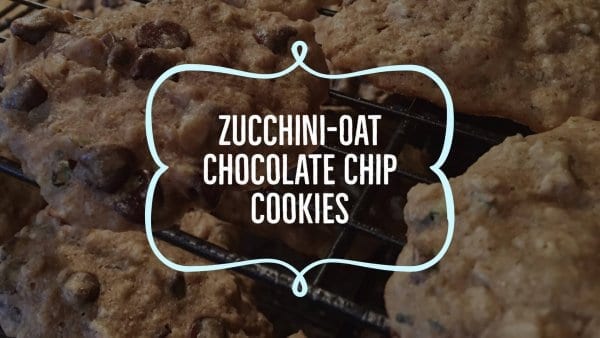 | | |
| --- | --- |
| | |
Shred Zucchini and set aside.

Combine flour, baking soda, sugar, and cinnamon together in large mixing bowl.

Whisk egg. Add melted butter and vanilla extract. Combine the flour mixture in mixing bowl. Add the shredded Zucchini, oats, and chocolate chips stirring in between each step.

Spoon mixture onto cookie sheet.

Bake 12-15 minutes in preheated oven at 350F until sides are slightly browned.

Let cool on wire rack and enjoy!!
Note: Although this recipe can certainly be made without a stand mixer & shredding attachment, we've found ours to be a valuable part of our kitchen and it saves us a ton of time. We use it in this recipe to shred the zucchini. We highly recommend buying one if you do a lot of home-cooking!