Our absolute favorite way to prepare green beans is so simple it's hard to believe we didn't make them this way until we started growing our own food! It's so easy and tasty!
Simply, chop up garlic into small pieces and onions into large slices. (You can add some chopped peppers as well if you want to add some spice into it as well!)
Sauté together the garlic and onions (and peppers if desired) until caramelized. Add green beans into pan and sauté for an additional few minutes until tender.
Add salt and pepper to taste and enjoy!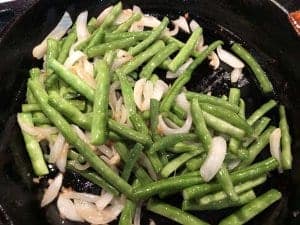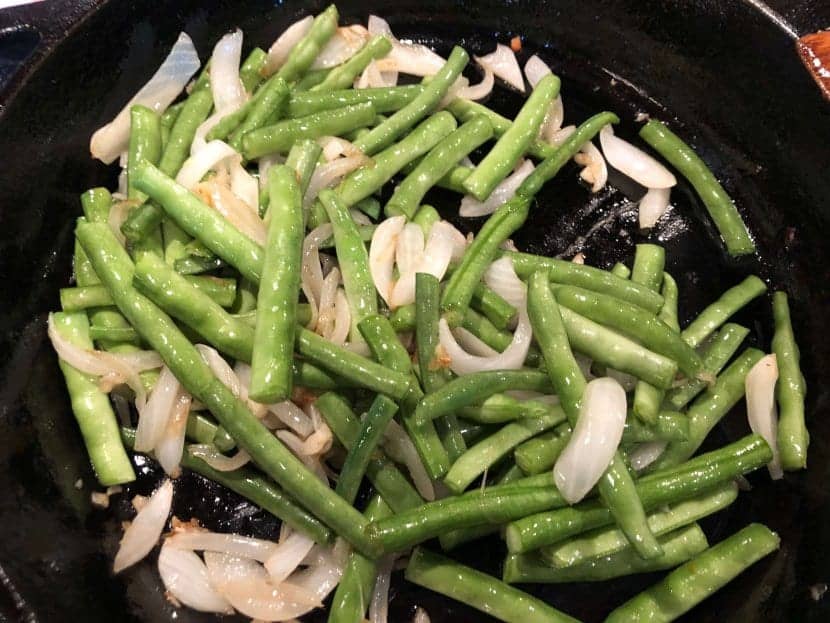 Learn more about growing over 70 different foods, including how to manage various pests in our FREE iOS, Android, or new Universal Web App!