It's getting close to the end of the season but there are still plenty of things to plant including one of our favorites, spinach. This is a list of what we're planting in September in our zone 7 urban Oklahoma backyard food farm. Click on the name of the vegetable to view more blog posts and videos about that particular plant.
| | | |
| --- | --- | --- |
| Vegetable | # Per Square | Notes |
| Garlic | 9 | We buy bulbs from a local organic grocery store |
| Kale | 1 | Plant entire square and thin to 1 (eat thinnings) |
| Leek | 9 | Start seeds outdoors in fall for spring harvest |
| Lettuce | 4 | Plant entire square and thin to 4 (eating thinnings) |
| Onion | 9 | Start seeds outdoors in fall for spring harvest |
| Radish | 16 | Fast crop that matures before frost |
| Spinach | 9 | Produces all throughout winter when covered with plastic |
| Swiss Chard | 4 | This is our first time growing it! |
| Turnips | 9 | Grown for the greens. They sweeten as it gets colder. |
Related: OSU Oklahoma Fall Planting Guide, Square Foot Gardening
Recent Videos

Subscribe to our videos on YouTube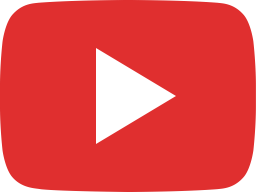 From Seed to Spoon: Mastering Microgreens – A Live Webinar with Free Growing Kit Giveaway!
Join Carrie with From Seed to Spoon and Lannie from Gingerfoot Garden on September 20th at 12pm CST for an exciting live webinar on the art of growing microgreens! Discover every step from seed to spoon as we guide you through the process, from selecting the right seeds to harvesting delicious, nutritious greens. Don't miss your chance to win a free microgreens growing kit from Park Seed – simply attend live and participate for your chance to cultivate your own microgreens oasis. Tune in on our From Seed to Spoon YouTube Channel and Park Seed Facebook page for this educational and interactive event!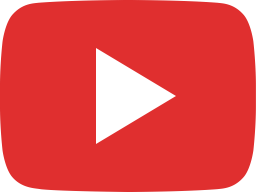 September Growing: Your Guide to Growing Fall Delights
Explore the bountiful possibilities of September gardening in this informative video! Learn everything that you should be doing this September to get ready for your fall garden! Join us as we delve into the best crops to sow and nurture this month, including vibrant greens like lettuce, spinach, kale, and swiss chard; robust brassicas such as broccoli, kohlrabi, cabbage, and cauliflower; versatile root crops like garlic, carrots, radish, beets, and turnips; and the delightful addition of peas to your fall garden. Get ready to reap the rewards of your autumn harvest! Learn more about our free app and download at seedtospoon.net Follow us on social media! facebook.com/seed2spoon Instagram.com/fromseedtospoon twitter.com/fromseedtospoon pinterest.com/fromseedtospoon Save 15% on your order at ParkSeed.com with code SPOON15 Learn more about how to get started growing your own food in these blog posts! How to Start Growing Your Food in 4 EASY Steps! https://www.seedtospoon.net/how-to-start-a-raised-bed-vegetable-garden-on-top-of-a-bermuda-lawn-in-4-easy-steps/ Help Your Seedlings Transition Outdoors Before You Transplant by Hardening Off https://www.seedtospoon.net/qa-hardening-off/ How to Make Your Own DIY Organic Raised Bed Soil Mix to Grow Big & Healthy Vegetables, Fruits & Herbs! https://www.seedtospoon.net/qa-what-soil-do-i-use/ How We Use Companion Planting to Grow Healthier Plants, Reduce Pests, and Grow Food with Less Work! https://www.seedtospoon.net/qa-what-is-companion-planting/ Our Favorite Seed Starting Supplies: https://www.seedtospoon.net/our-favorite-seed-starting-supplies/ The 5 Biggest Rookie Mistakes We Made In Our First Year Of Growing Food https://www.seedtospoon.net/my-5-biggest-rookie-mistakes-in-the-garden/ Thanks for watching! Please like, subscribe, and share! From Seed to Spoon is proudly partnered with Park Seed to work together to build a virtual community and support customer success! Read more at https://www.seedtospoon.net/a-message-from-dale-carrie-about-our-new-park-seed-acquisition/ Save 15% on your order at ParkSeed.com with code SPOON15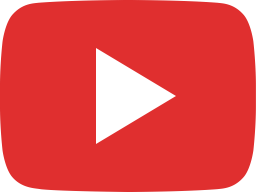 Grow Your Best Fall Garden!
As the leaves begin to change and a crispness fills the air, it's the perfect time to embrace the magic of fall gardening! Join us for an informative and engaging webinar that will equip you with the knowledge and inspiration to create a thriving autumn garden. In this FREE webinar, we'll explore: 🌿 Best Plants for Fall: Discover a curated selection of plants that thrive in the cooler months. Learn which varieties will not only survive but thrive in your fall garden, providing you with a bounty of fresh produce. 🍂 Seasonal Tips and Tricks: Get insider tips on how to prepare your garden for the autumn season. From soil preparation to pest management, we'll cover it all to ensure your garden flourishes. 📅 Timing and Planning: Learn when and how to start your fall garden, whether you're a seasoned gardener or just starting out. We'll discuss planting schedules and how to make the most of the remaining growing season. 📱 Exclusive Giveaway: By participating in the webinar, you'll have the chance to win a FREE 1-year premium app subscription for our "From Seed to Spoon" app, an invaluable resource for all your gardening needs. Join us at 12 pm CST on our "From Seed to Spoon" YouTube page and embark on a journey towards a fruitful fall harvest. Whether you're a gardening enthusiast or a beginner with a green thumb, this webinar is your gateway to a successful and rewarding fall gardening experience. Mark your calendar, invite your friends, and let's grow together!