Q: What is square foot gardening?
A: Square foot gardening is a gardening method where you divide your gardening space out into square foot (12″) areas.
Mel Bartholomew's book Square Foot Gardening, introduced the idea of planting densely within 4'x4′ raised beds in this square foot method. This method helps to promote growing space when you have limited growing space within your garden.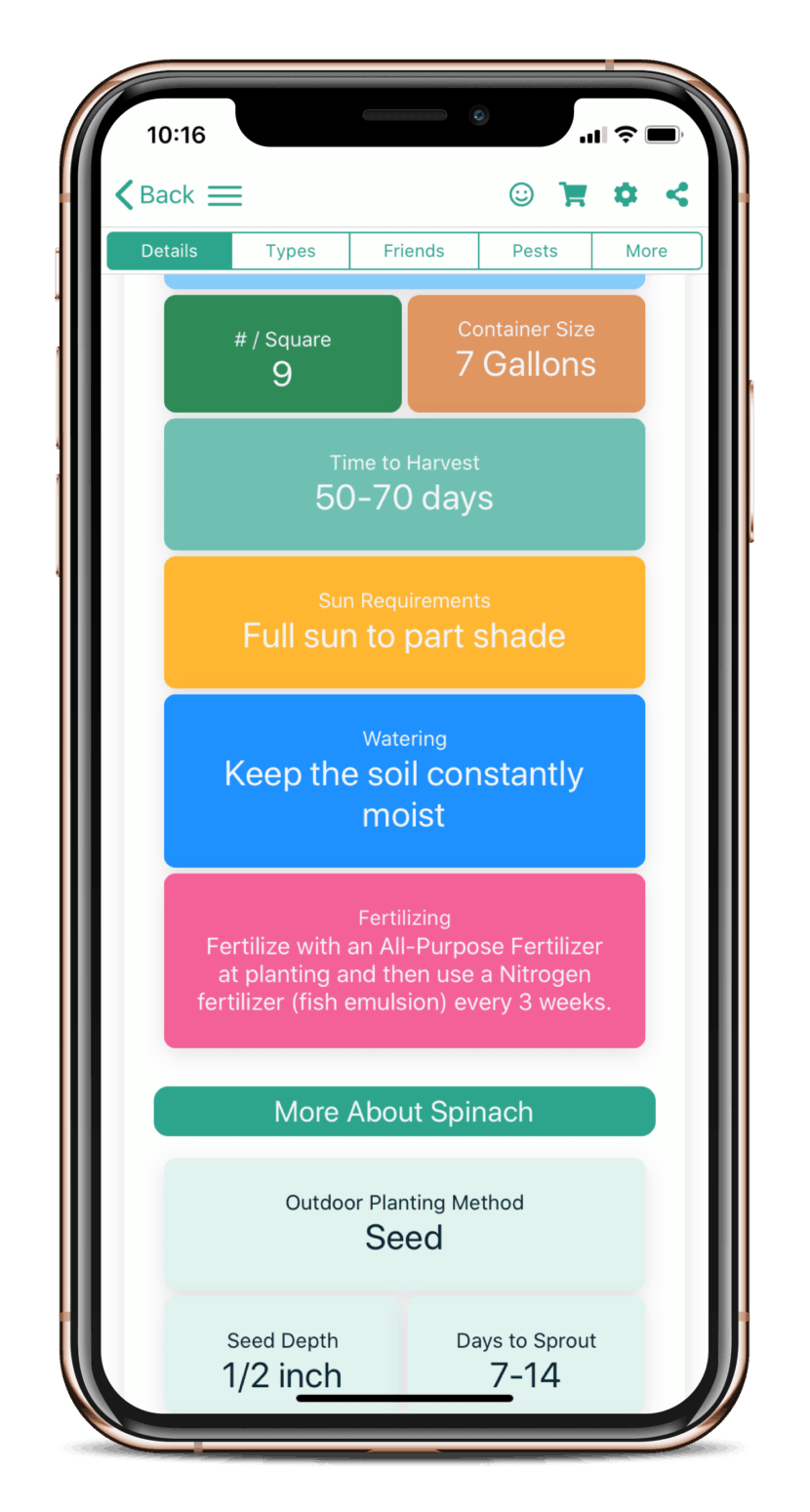 Our app makes it easy by telling you what the recommended amount of plants per square is and how to plant it!
Each square can be planted with different crops depending on what crops are considered good companions. 
See companion plants for 100+ foods in our FREE iOS, Android, and Universal Web app!
The seeding square makes it easy to use square foot gardening! This template has holes for each configuration making it simple to space your plants evenly.
It's also a great tool for kids! We even taught our 2 year old colors and counting with it!
See how we use square foot gardening within our garden to maximize planting space in our garden video below:
Learn more about growing over 100 different foods, including how to manage various pests in our FREE iOS, Android, or new Universal Web App!