One of the hardest aspects of growing food is keeping up with all the various pieces of information for each plant. Each vegetable has its own set of requirements for all sorts of things such as how close together you plant each one, how much water and sunlight they receive, fertilizing requirements and a whole host of other stuff. I often felt lost and overwhelmed when I started and it took a few seasons for me to get the hang of things.
Two months ago, Carrie and I started working on a mobile application that eliminates this problem. Our first release is coming soon and I'm excited to share a bit of a sneak peak. Think of this iOS and Android mobile app as your food growing handbook right in your pocket. You can open the app and see everything you need to know about how to grow a particular vegetable at any time! You can also view a list of companion plants for each vegetable as well as the most common pests.
We have a lot of exciting plans for future features as well! (including a feature that lets you know when you need to water your plants based upon your local rainfall amount!). Sign up to be notified of all upcoming releases at www.seedtospoon.net/signup!
Choose the vegetable you want to grow
We will have information for the most commonly grown food items and will continue to add based on user feedback!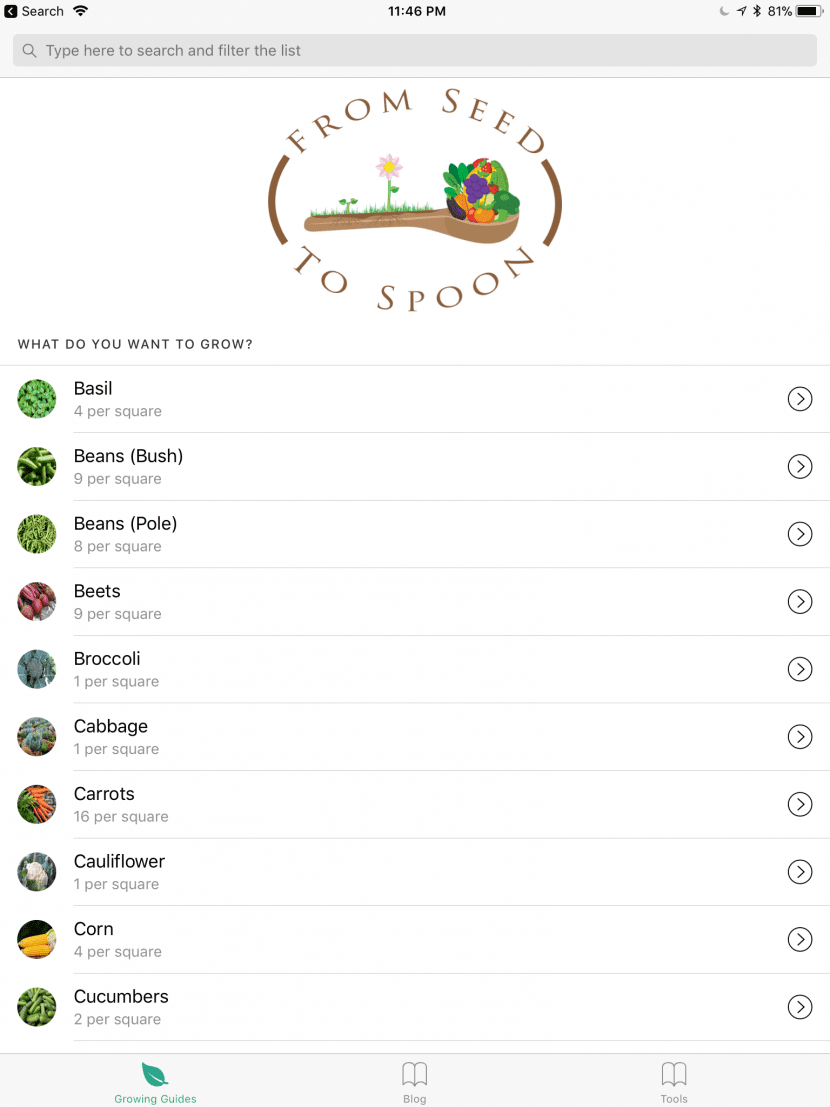 View details about how to grow, harvest, and prepare each plant!
View companion plants and tap on those plants to view more information about each one