We started growing food to help with anxiety and depression. Gardening & the lifestyle associated radically changed our lives and that's why we're so passionate about From Seed to Spoon!
This update helps you connect with why you grow with our new "Growing for Health™" feature! Now you'll be able to filter the plants list based on 26 different health-related reasons for growing. Starting out with gardening can be overwhelming, and we believe this new feature will help you identify which plants are most important to you!
We've also fixed a bug that caused the app to lock up for International users when setting dates for certain time zones.
Choose From 26 Different Health-Related Reasons for Growing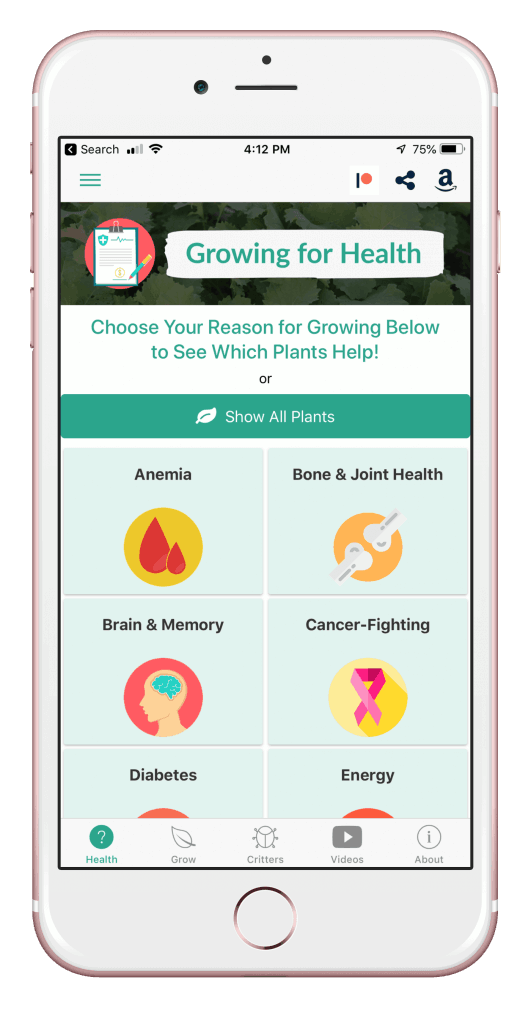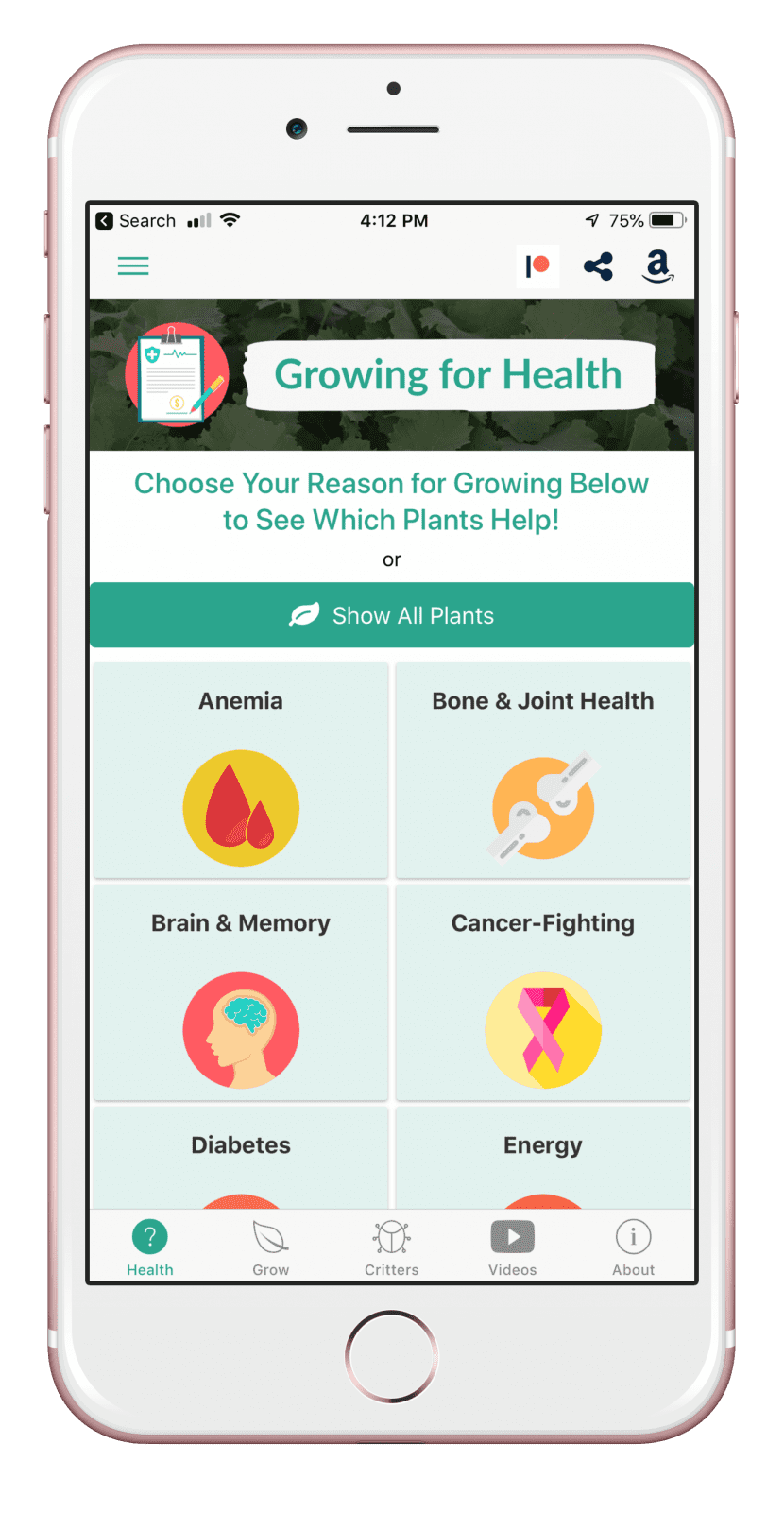 Filter the Plants List Based On Your Reason for Growing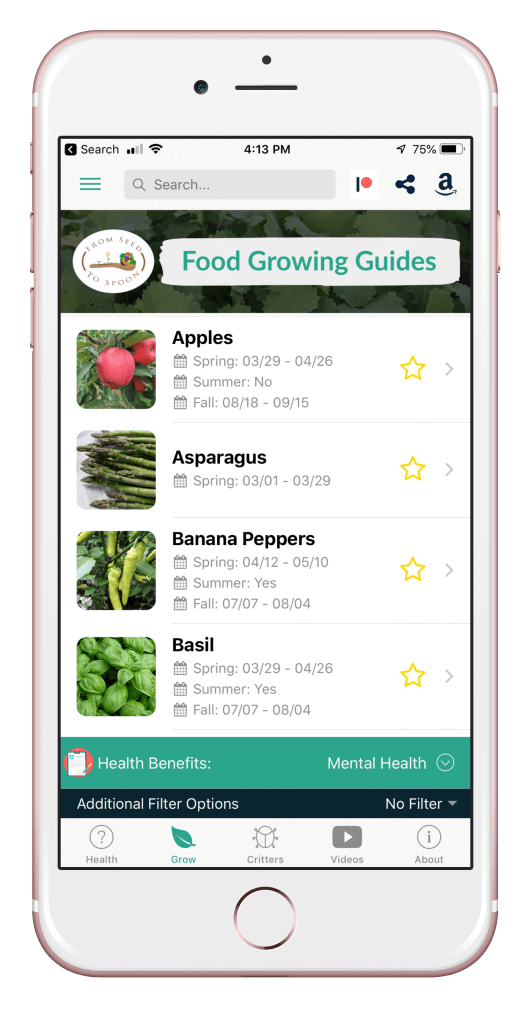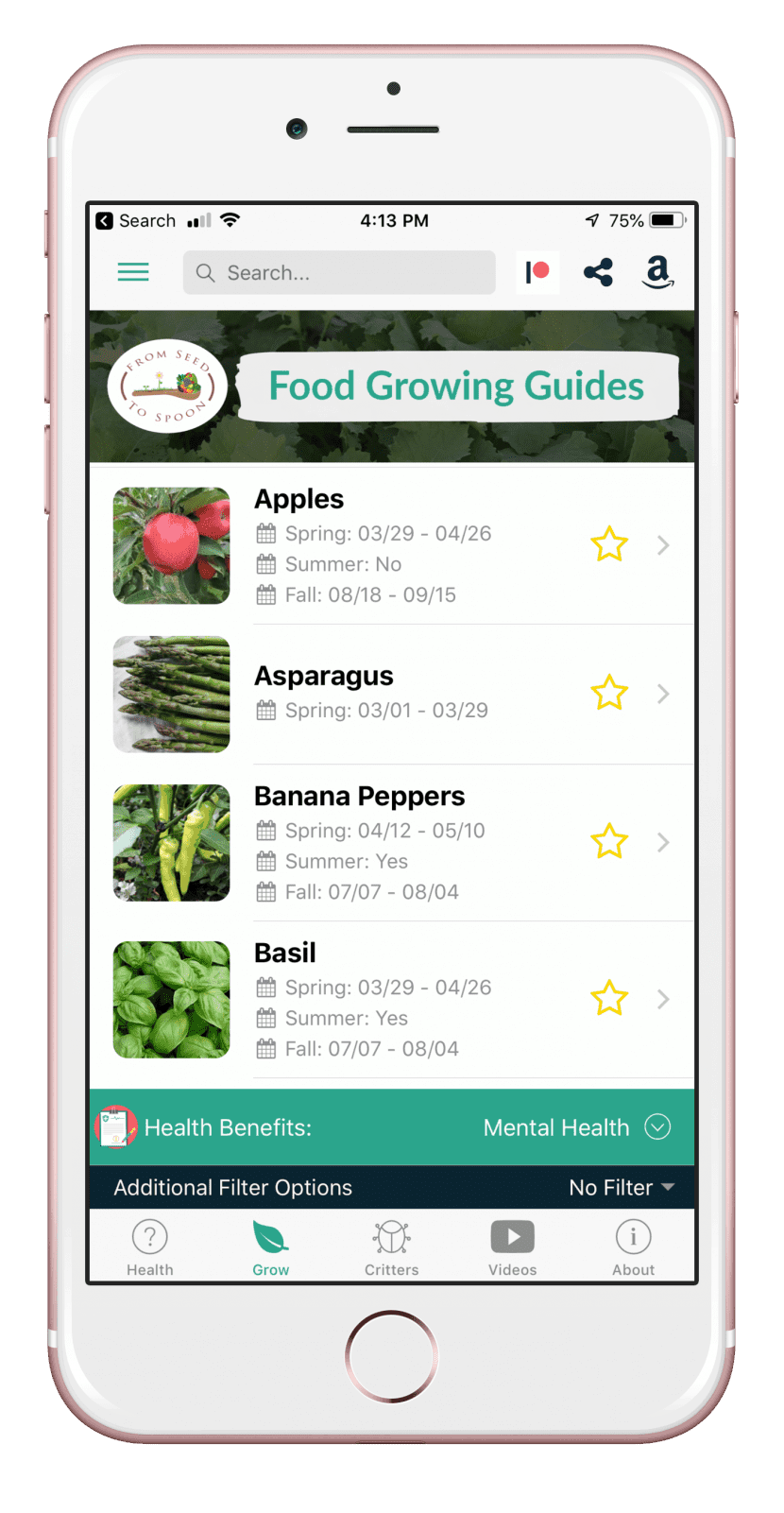 Tap on a Health Benefit Icon to Read More…