Due to the COVID-19 Pandemic
Shipping May Be Delayed for Some Products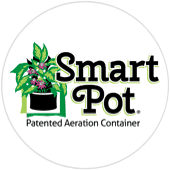 This container comes divided up into sections to make planting easier (especially if you use square foot gardening!)! Our favorite way to use these is placing them against a wall or fence with a trellis. We plant peas, beans, squashes, and many varieties of greens in these beds! 
These long beds come in 6′, 8′, and 12′ in length, 16″ wide, by 16″ tall.
Shop More Smart Pots Sizes