Due to the COVID-19 Pandemic
Shipping May Be Delayed for Some Products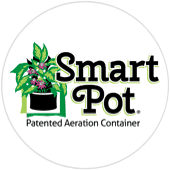 These circular beds are extremely universal for your garden space! You can plant pretty much anything in these beds including tomatoes, peppers, greens, brassicas, and herbs!
Big Bag Beds all come in your choice of purple or black!
Shop More Smart Pots Sizes