Due to the COVID-19 Pandemic
Shipping May Be Delayed for Some Products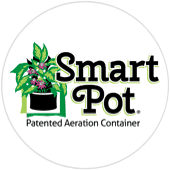 20 gallon Smart Pots are perfect for larger plants or a combination of smaller plants!
If you plan on moving these, there are containers with handles that help transport these around your garden!
Great for tomatoes, cantaloupe, watermelon, pumpkin, sweet potato & more!
Shop More Smart Pots Sizes