A lot of people ask us about From Seed to Spoon and how we make money off of all the work that we do. Up until now, we haven't! We've used the income from our full time jobs to pay for costs and we've built this from our own bank accounts. We've done all the work on the app ourselves with the help of a few friends and we've kept our server costs to a minimum.
This is all going to change with the release of our newest features on Garden+. Our server costs are going to dramatically increase as soon as we release! We want to make sure to create something sustainable from everything we've built. We wanted to take some time to address the idea of how we are going to make money and keep this sustainable and have an open and honest discussion with you about what our plans are with From Seed to Spoon.
Up until now, our app has been supported through Amazon and Burpee links within the app. Whenever you click on those links and purchase something we get a small percentage. This has been enough to cover most of our server costs and other associated costs with keeping From Seed to Spoon going, but this will not be able to cover the Garden + server costs.
Here's our plan:
Instead of linking to amazon products, we are going to launch our own store! However, we are only going to carry things that we have used ourselves or have vetted to be good gardening products guaranteed to work! We know what it's like to buy things that don't work and to feel like you just wasted your money! We don't ever want our customers to feel like this so we are going to make sure we keep our store limited to just things that work.
We are going to start with
Smart Pots
and the
Seeding Square
, but we want to expand to other high-quality premium products throughout the season.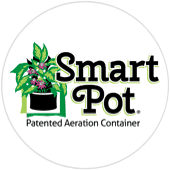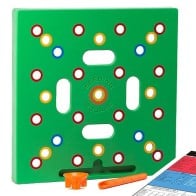 We are in discussions with representatives from our favorite gardening products about adding them into our store and our excited about our future plans for the store. This is just the start, and we have some big ideas on how to revolutionize the way people grow food!
If you would like to contact us about partnerships please reach out to us at info@seedtospoon.net. We're really excited about our new partnerships and look forward to bringing you the highest quality gardening supplies!
Release Garden+ as a Premium Feature!
Garden+ will be the premium version of our app adding in a lot of additional features to help you be successful in growing your own food!
Garden+ is going to require a significant amount of server infrastructure in order for us to bring you the type of features like device-syncing, tracking, weather data, etc. In order to off-set these costs and to help pay developers to help us work on this we are going to charge a monthly fee for Garden+.
We've worked on this for over 3 years and put in thousands of hours of work! We have priced Garden + at $3.49/month (or $34.99/year), which is less than a packet of seeds a month!  We feel like Garden+ is going to save you money in the long run because you are going to have a more successful garden (leading to saving $ on your grocery bills) and leading a healthier life (saving you $ on medical bills!)! 
We are excited about both our store and Garden+ and to celebrate we are going to be offering 10% off all purchases through the end of February with coupon code LaunchSale!
We're also excited to announce Garden+ will available in March as a free preview! Hundreds of people have used it to keep track of their gardens in February and we've received overwhelmingly positive feedback! If you'd like to get an early preview of Garden+ please reach out to us at info@seedtospoon.net and be sure to include whether or not you are on iOS or Android.